It's not the "END", it's just the beginning !!
Benghazi Qualifying Robotics Tournament was the first robotics tournament done in East Libya where participants were exposed to valuable soft skills such as communicating, teamwork, cooperation, and competition. It was a two days tournament, where 14 teams were competing knowing that participants are from Benghazi, Albayda, Tripoli, Misurata, Hun, and Sokna, and yes we faced some struggles during the first day since it was the first tournament happening in east Libya but things were all controlled as time went by.
Many volunteers choose to be a part of this tournament in order to help us and some had traveled from other cities and this is considered a blessing! We are thankful for their help and support in this tournament, they kept everything running smoothly which is appreciated.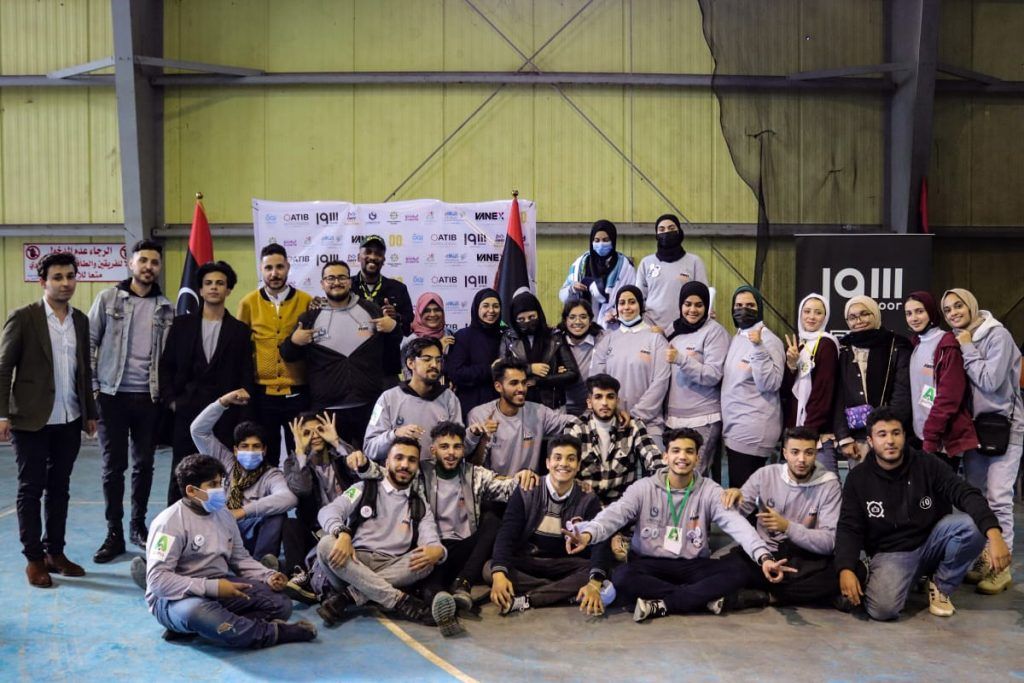 Moreover, there is probably a good end and positive outcomes for this tournament. It is really more than just robotics. Teams were competing and learning at the same time, students created many friendships and got a lot of valuable things such as knowing each other culture. The biggest touching and successful step in this tournament was the presence of down-syndrome school team who were involved in this tournament and were included in the activities like any other school.
In the end, we are thankful for everyone who contributed to this success and was a part of this exciting, fun, inspiring, and impactful memorable experience for the students.
We appreciate and value your coming and it will always be so marvelous for us.
You made this tournament a perfect memory and as we mentioned before it's just the beginning until we meet you again with a bundle of excitement and a sense of competition in the upcoming tournament that will be held on 10 – 11 February 2022.
Thank you to our dear sponsors and supporters: Partner Ministry of Education School Activities Office, Golden Sponsor ATIB – Assaray Trade and Investment Bank, Silver Sponsor Vanex for Speed Delivery, Bronze Sponsor Lamah Technologies, Media Partners: Al-salam Printing and Soor.
East Libya Implementing Partner: Future Makers Society
• Tripoli Qualifying Tournament 10 – 11 February 2022, 17th of February Venue | Sports City – Tripoli, Libya.