We Are LYBOTICS Association
We are an active force in the field of robotics and STEM education, empowering more than 400 high-school students and 30 mentors, from 10 cities in Libya. We bring "learning by doing" and "having fun" while supporting the teams to build a competition robot from scratch. We invest in kids who are ready to embrace the jobs of tomorrow and the fourth industrial revolution of THE DIGITAL ERA
The student teams design, build and program their robot and compete during the championship in an alliance format with other teams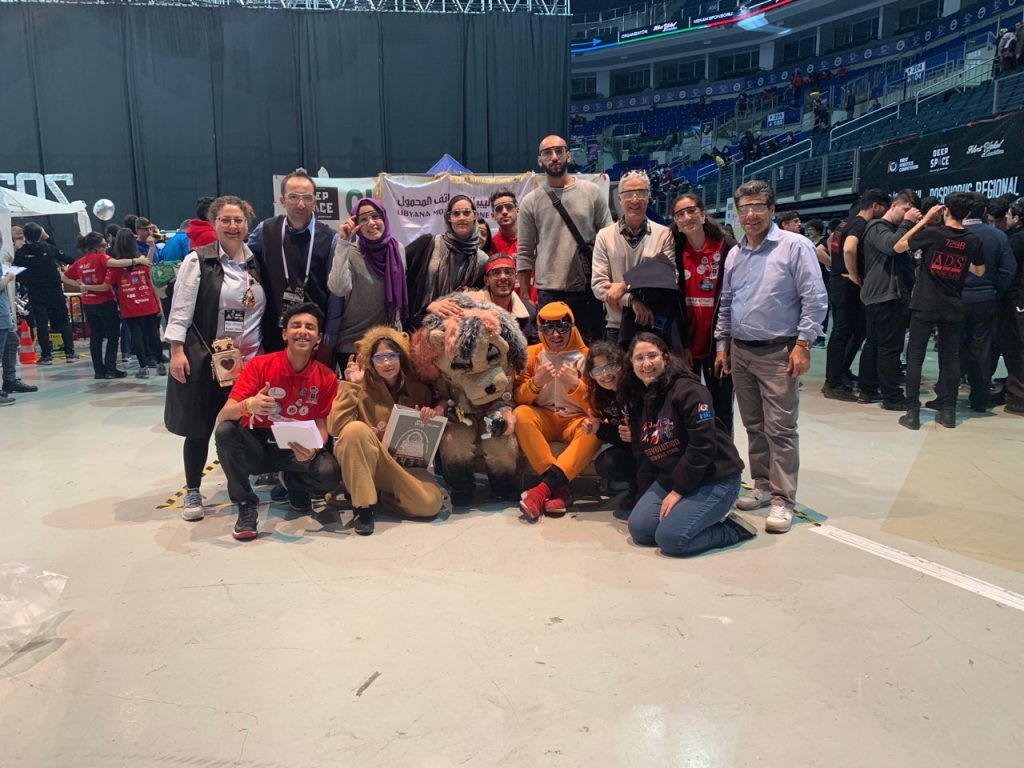 As LYBOTICS Association Team. We build Robotics Community through the application of the engineering-design process to compete in the World Robotics Olympics and Championshop each year.
We are Building a positive atmospher where we all can learn, grow, have fun and develop ourselves, our community and the World.
It was a challenge to launch this program in Libya but together with our supporters we are managing to bring together the most talented high-school students in robotics. our goal is that one day, in Libya, education will be a top priority. Only then our country will have a chance to really shine
We could not have done anything without the awesome support-squad we are having from our families in every single project we work on.
They are always visiting our LAB together to check the work and the process also, in our first year in FIRST Robotics Competition – our first regional, they travelled with us to support us in-person.
also, warm thanks to our friends who are doing the cheering-squad through all the social media channels and by attending the live-stream in our LAB (we are organizing a live-stream event in our LAB for every competition we got into).
Best, LYBOTICS