In 2023, the world's attention turned to the FIRST World Robotics Championship on 19-23 April in Houston, TX – USA, where participants from all corners of the globe competed to showcase their skills in the field of robotics. Among the participants were three teams from Libya, who managed to make a significant impact in the competition with their innovative and creative solutions.
It was no small feat for these Libyan teams to participate in the championship. They faced various challenges, including a lack of resources and the need to secure funding to participate. Despite these challenges, the teams persevered and made history by representing Libya in the World Robotics Championship 2023 amongst top teams and the world's science and technology leaders.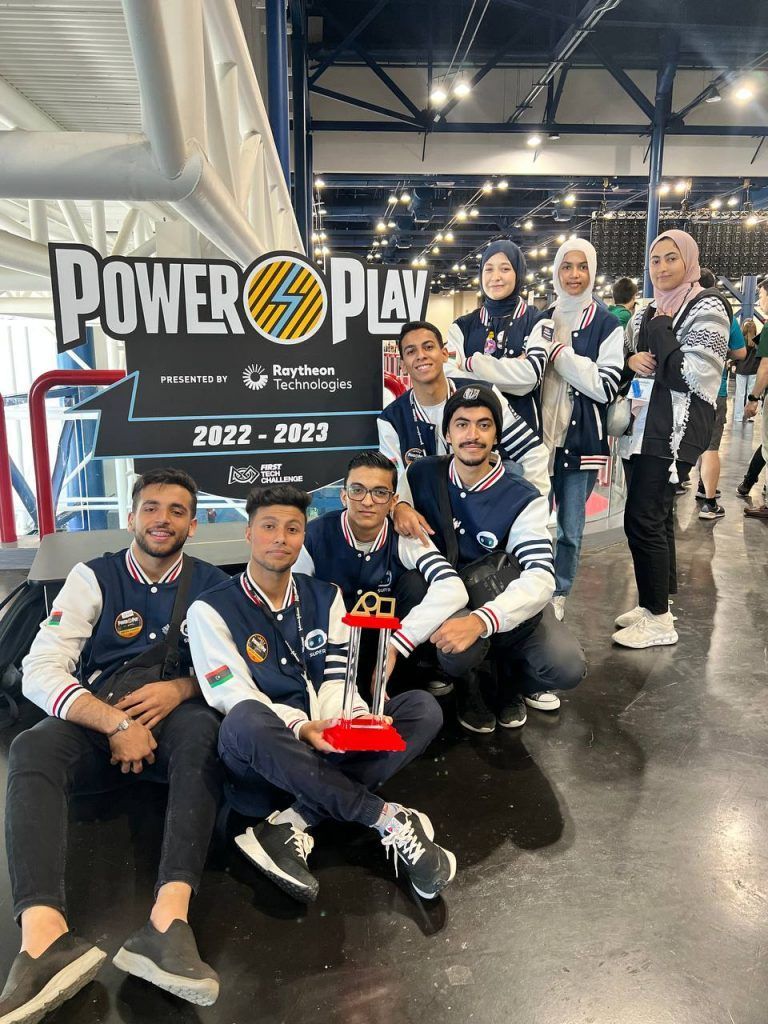 Results:
1- LYBOTICS Super Team won the Judges Award (Franklin Division)
2- MIS Robotics Team won the Judges Award (Jemison Division)
3- LYBOTISC Scouts Team – Ranked 36 in their Division (Ochoa Division)
The Libyan teams attracted attention with their unique and groundbreaking designs. Their robots impressed the judges and audiences with their capabilities and versatility. The teams worked tirelessly, day and night, to ensure that their robots were ready for the competition.
Participating in the World Robotics Championship was a significant achievement for the Libyan teams. Not only did they showcase their skills, they also put Libya on the map in the field of robotics. They proved that with determination, hard work, and innovation, it is possible for anyone to succeed, regardless of their background or resources.
In conclusion, the participation of the three Libyan robotics teams in the World Robotics Championship 2023 was a historic moment for Libya and the robotics industry. Their achievements serve as an inspiration to future generations of robotics enthusiasts, who can look to these teams for motivation and guidance.
For more information on how to donate to LYBOTICS and help grow the program in Libya, click here.