An often forgotten voice, Libya's children are still paying the price for a long civil conflict they do not fully understand. With growing educational and health disparities in the country, Libya's conflict has impacted its children in devastating ways. While conditions for thousands of children and civilians deteriorate daily, attacks against schools have led to closures forcing almost 200,000 children out of the classroom. As a result, the Libyan government is doing its utmost to give children safe areas to play and learn.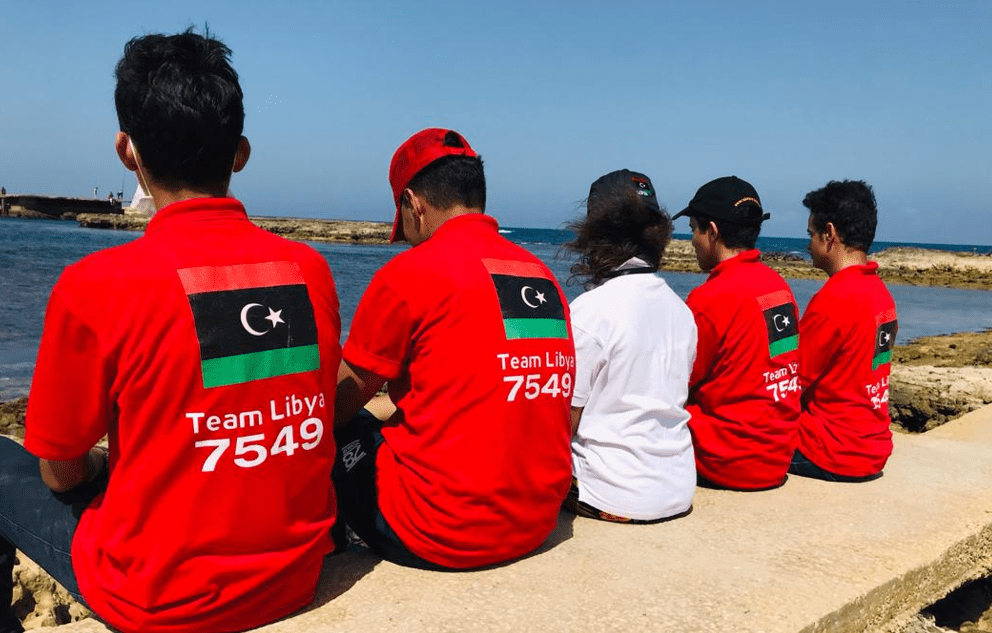 Despite this, after years of civil unrest Libya's educational system has remained undeveloped and static, and by extension, so have the potential futures of the children held within its war-scarred walls. This is because the archaic nature of the Libyan educational system means there are now no activities or practical sessions for children, even at university. The reality for many of the impoverished youths in Libya means they have no way to access even the most basic educational resources, with only a small subset of the country's elite able to afford international private schools and a well-balanced curriculum.
Pushing for a better quality of life in Libya
Now, new hope has been given to the people of Libya after a decade of fighting and instability. This comes in the guise of the sanguine formation of an interim government that has made bold assertions regarding the unification of the splintered country, pledging to hold democratic elections by year's end. As the world waits with open arms to help the country improve the lives of its people for the better, many Libyans have found their voices and begun to peacefully protest for a better quality of life.
LYBOTICS, founded in 2018, aims to help Libya achieve this sustainable goal by injecting equality into the nation's school curriculum via a practical science-based program. Determined to give the country's children their future back, LYBOTICS is an extremely popular program in Libya that offers practical Science, Technology, Engineering, and Mathematics (STEM) sessions to children from every background. They hope to develop the technology and innovation leaders of the future in the next few years by gifting them the expertise to help rebuild Libya's economy and health system.
Giving Libyan children a safe place to have fun and learn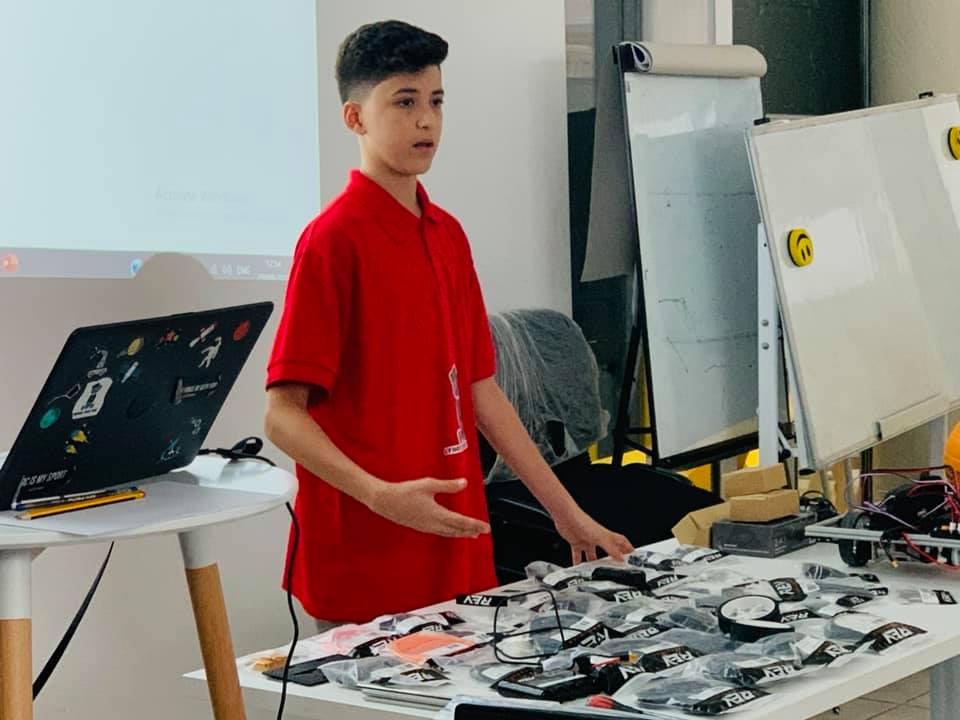 Since its inception in 2018, a staggering 400 children have joined the LYBOTICS STEM robotics program. Primarily, this project involves mentoring Libya's talented children in research and robotics. This is where high-school students have the chance to build robots guided by experienced mentors, whilst interacting and brainstorming in teams. It is a pre-requisite to this program that the teams are given a safe space, high-quality resources to remain in contact and learn, as well as have fun.
Furthermore, by engaging children in their innovative mentor-based program, LYBOTICS has helped to build a STEM skill-based program that fosters children with well-rounded life capabilities including self-confidence, communication, and leadership skills. Indeed, Libyan children were so keen to learn, 25 teams were formed in just five months between March 2020 and August 2020. Importantly, LYBOTICS has also ensured the majority of the teams are mixed gender, with two all-female teams and one all-boys team where necessity dictates. It is in this way gender inclusion and diversity is promoted through its empowering programs with all backgrounds able to take part in practical activities.
This is evidenced by the explosive growth witnessed in an incredibly short timeframe which saw more than 400 school children and 30 mentors, from 10 cities across Libya establishing 25 robotics teams as follows:
3 teams in Benghazi | 1 team in Alzintan | 1 team in Zliten | 1 team in Misurata | 2 teams in Janzour | 1 team in Aljufra | 1 team in Gheryan | 14 teams in Tripoli
World-class tournaments and events to spotlight these talented children
Presently, all the aforementioned teams are enjoying themselves while building a future that doesn't involve war. This a future that impacts their communities even at a grassroots level, helping to forge prospects for the country's young people.
To encourage the children's sense of achievement and recognition for their hard work a tournament has been organized for the teams to compete in taking place on the 3-4 April 2021 in Tripoli. The tournament has already promoted teambuilding skills as well as sportsmanship with the groups aiding each other throughout the project. Equally important, coming out from under the shadow of Libya's many civil wars these children can now concentrate on simply being students and learning.
Ultimately, LYBOTICS aims to give all Libyan children expertise and confidence, ensuring they see they are capable of making a change in their own lives, and by extension, their country. Currently, this is being accomplished through the LYBOTICS Outreach program, highlighting the work, talent, and expertise of Libya's children so often overlooked by their government.
The teams are also given their own Facebook pages where they can make videos to highlight their robotics skills and talk about how the scheme is helping them to make a change within the country, offering its people a better quality of life. Accordingly, as this robotics community grows it proactively encourages unity, diversity, and inclusion for Libya's children, changing the country for the better.
Help give our children their futures back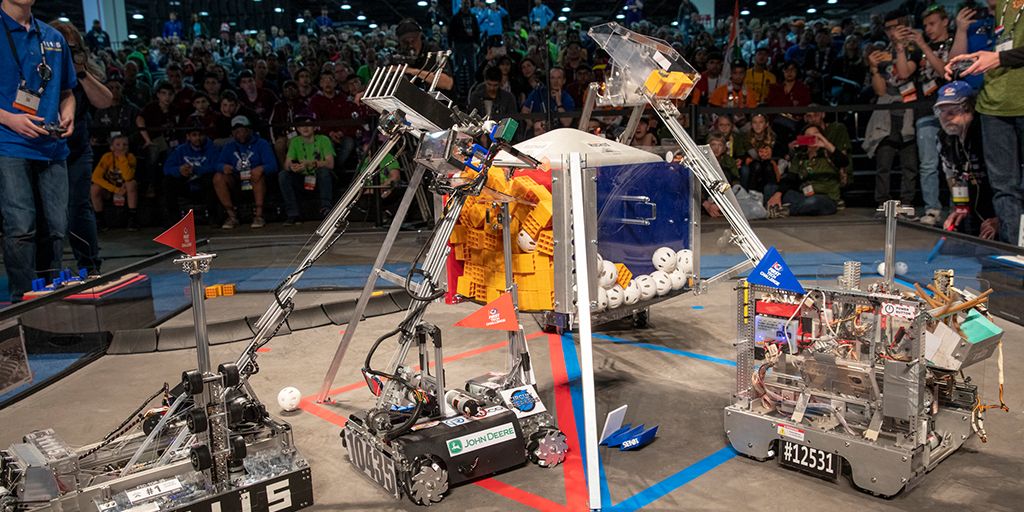 Of course, LYBOTICS are actively attempting to reach children all over the country, including those isolated or alone in areas whose infrastructure has been decimated by conflict. This is no small task, however, with many more resources desperately needed to reach every child in the war-torn country. This essential support is vital in supplying robotics & computational equipment, travel expenses, outreach programs, and events to provide a spotlight for the children, as well as marketing their talent.
Due to the conflict within Libya, gaining sponsorship has been incredibly stifled. Therefore, supportive and inspired people or companies are needed to either donate to the children via Patreon or to provide larger sponsorship as LYBOTICS works against the clock to give Libya's children a global platform.  
These donations and/or sponsorship packages will ensure that the children have a great tournament after all of their hard work and effort. It is LYBOTICS greatest wish with more sponsorship they can also inspire the Libyan Ministry of Education to help run the program and expand it next season so even more children of all ages are engaged. It is in this way the program and its charges hope to prepare the next technology and innovation leaders, heralding the wind of change throughout Libya.
If your company is interested in sponsoring the upcoming tournament, any of the teams, or the LYBOTICS event for the children, the non-profit can be contacted via email at info@Lybotics.com or by phone at +218 94 579 8487.
ABOUT THE AUTHOR:
Michelle Petersen is the founder of Healthinnovations, having worked in the health and science industry for over 21 years, including medical and scientific posts within the NHS and Oxford University. She has held positions in the field working in private, non-profit, and academic laboratories where she taught Oxford undergraduates the spectrum of biological sciences integrating physics for over four years.
Healthinnovations is a publication that has reported on, influenced, and researched current and future innovations in health for the past decade. The success of this brand has resulted in Michelle Petersen currently being featured and indexed by numerous prestigious brands and publishers worldwide. You can follow her on Twitter at @OriginateHealth or @shelleypetersen.