When I first joined Mukhtar Robotics Team 2020-2021, at that time I didn't know what FIRST Tech Challenge Libya and STEM mean and what they stand for. I was picked by my teachers they had the belief that I will do much in our school robotics Team and I did.
Do you know what was my best moment in FIRST Tech Challenge Libya? It's when our robot first moved! that feeling is as if you graduated from the University. Also what makes it wonderful is when we won the Design Award in our first season which gave me a big push for participating in the next season.
My experience in my first year of participation in FIRST Tech Challenge Libya 2020-2021 season in Libya was impressive, meeting different teams from different cities in Libya, Sudan's team was there too.
Our team had some difficulties with getting the parts because of the shipping most of the teams in Libya face the same problem. None of the participants had experience with the competition at that time. I met many Libyan teenagers and younger students who are in love with technology and Robotics we all had one goal which is spreading STEM in our community and which made me see a better future for Libya.
Well, my second year of participation is different because I gained more experience from my previous participation and I enhanced my skills. I made many new friends from different teams in Libya, it's so charming meeting friends with the same passion and the most amazing thing to me is being the very first girl in Libya to join the World Robotics Championship in Houston, America as our team is the first to advance to the finals since the world championship was founded in 1989.
My parents, teachers, and school administration supported me to do my best and I'm very thankful to them.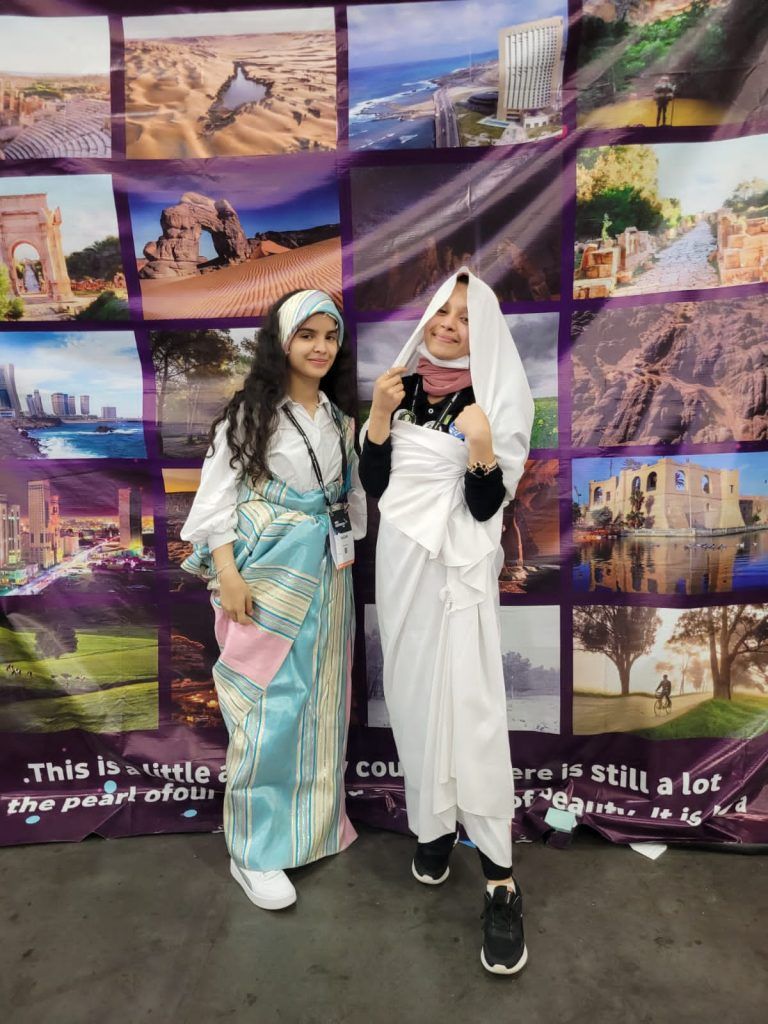 Thank you LYBOTICS for making every single child and teenager experience Robotics and FIRST Tech Challenge in Libya.