First …
ABOUT FIRST GLOBAL
FIRST Global organizes a yearly international robotics challenge to ignite a passion for Science, Technology, Engineering, and Mathematics (STEM) among the more than two billion youths across the world. The not-for-profit public charity provides the framework for an "olympics"-style robotics challenge where one team from every nation is invited to participate in a global robotics event that builds bridges between high school students with different backgrounds, languages, religions, and customs. By bringing these future STEM leaders together in an engaging and collaborative competition that drives home the importance, excitement, and applicability of STEM education, FIRSTGlobal inspires students to learn the skills they will need to make the discoveries their parents and grandparents would consider miracles, impossibilities, or just plain science fiction.
The First Global Challenge was a great opportunity , and we learned a lot from it.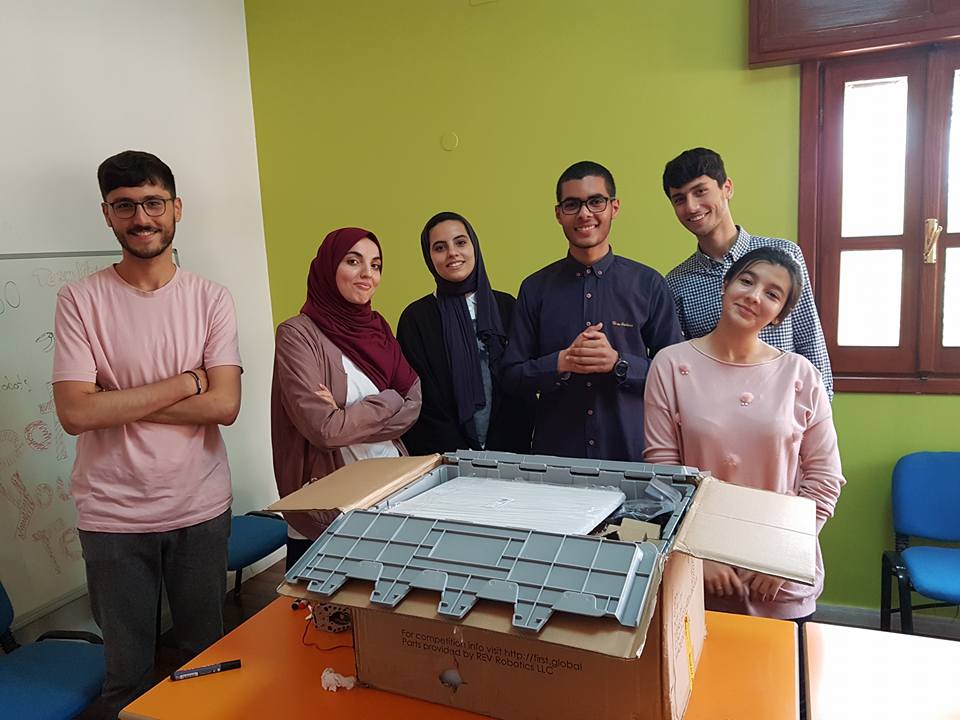 The challenge was not just about building a robot but also the other challenges.
such as the power outages at the time in our country ' Libya ' , when the power cut we were working on programming and when the electricity back we work on mechanical part .
and the work environment also a challenge as we live in Libya, sometimes the sound of guns, we had to stop work, the challenge was big and it needed hard work, but the team coordinator did an amazing job organizing everything.
The process of making the robot was very interesting and inspiring, as we all worked as a family, spreading LOVE among each other.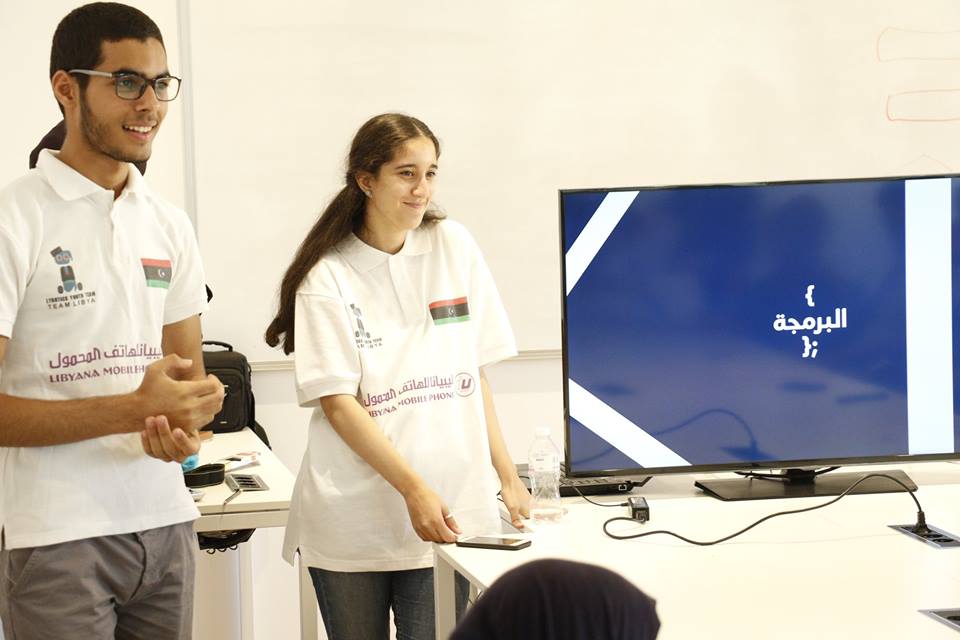 During the building season we were doing a lot of activities to raise and spread awareness about STEM (Science, Technology, Engineering and Maths) also about the SDGs (Sustainable Development Goals).
it is ture that we could not attend the event due to visa issues but, we are really happy as we got to know new people from different nationalities and cultures and we also did a lot of video calls with many teams arranging for different activities in the future.
We believe that the POWER of FIRST (For Inspiration and recognation of Science and Technology). is the network and Global Collaboration.
In FIRST Global Challenge 2017, one of LYBOTICS YOUTH TEAM – 7549 Team Libya cooperated with Team Members from all over the world to produce this inspirational STEM video.
This is STEM video link .
We have done a lot of work together.
Such as sharing experiences on a weekly Skype call
And to make so long, the FIRST Global Challenge is an incredible experience and we (LYBOTICS YOUTH TEAM) as Team Libya. we hope to get the chance to take part every year so we give this opportunity to new young people each year and we continue inspiring more and more people in our community.
to get a better community, Supportive one.