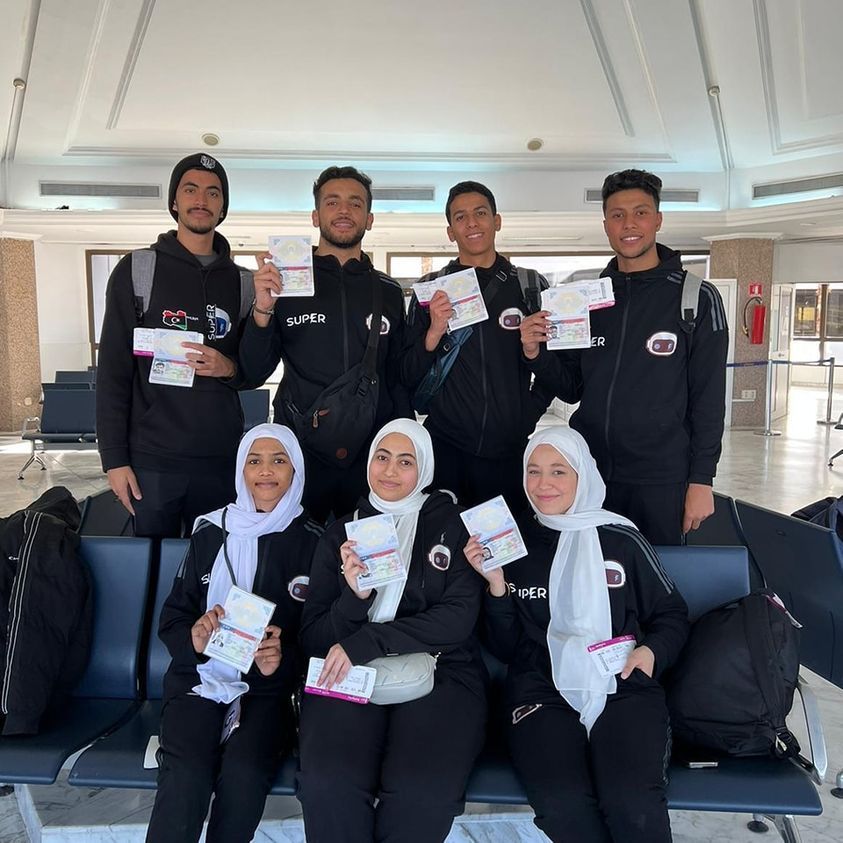 This year, 2 robotics teams from Tripoli and 1 from Benghazi have qualified to go to the World Championships in Houston, Texas 19-23 April 2023 to compete with the top 160 robotics teams from all over the world.
LYBOTICS Super Team (from Benghazi) Mentor Toki said his team has been working hard since January. He also says students were up to the challenge of building their robots.
All three teams, LYBOTICS Super Team, LYBOTICS Scout Team, and, MIS Robotics Team are ready for the challenge and they built very competitive robot designs, all three teams said they want to thank their sponsors and the community for their support as they hope to bring trophies home.
Students are aware that apart from being excited to go to the world championship, this event is important because robots are becoming a growing industry and it's a chance for them to reflect a great image of Libya and open doors to many more opportunities to the youth when it comes to robotics and STEM education.
For more information on how to donate to LYBOTICS and help grow the program in Libya, click here.